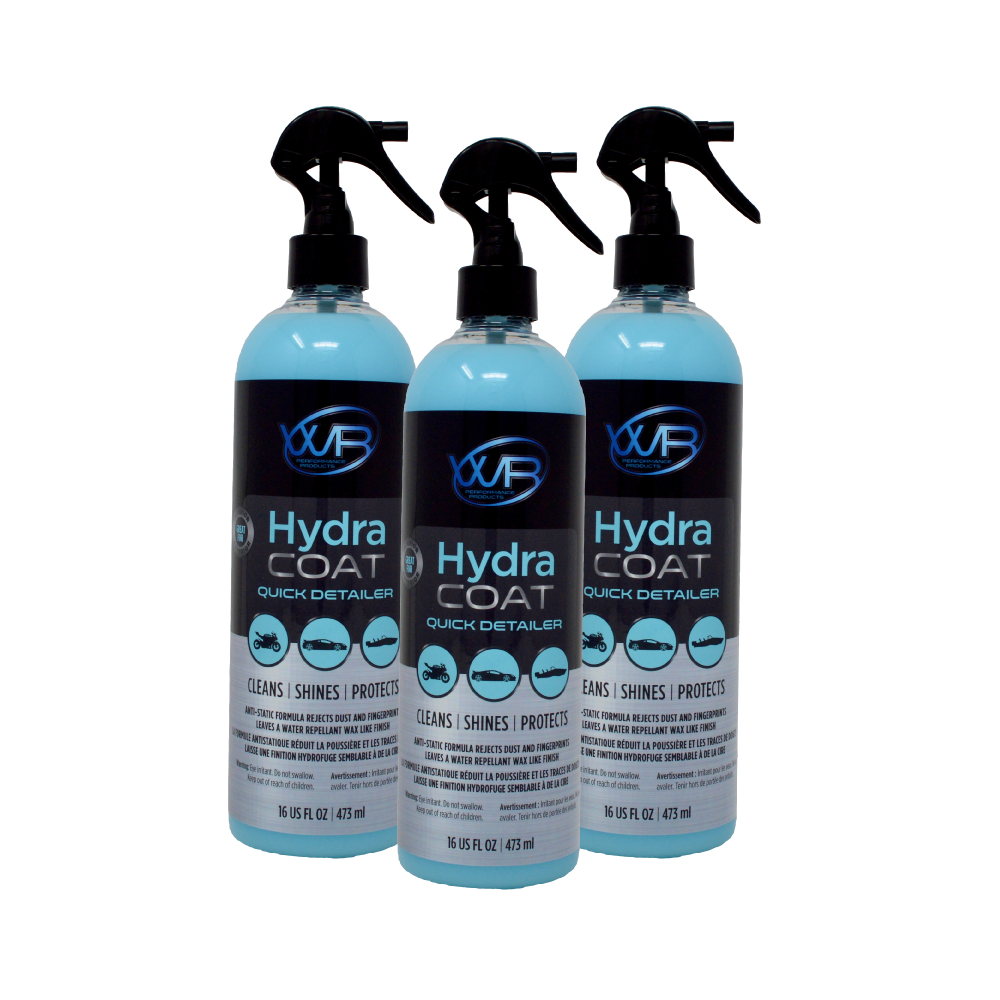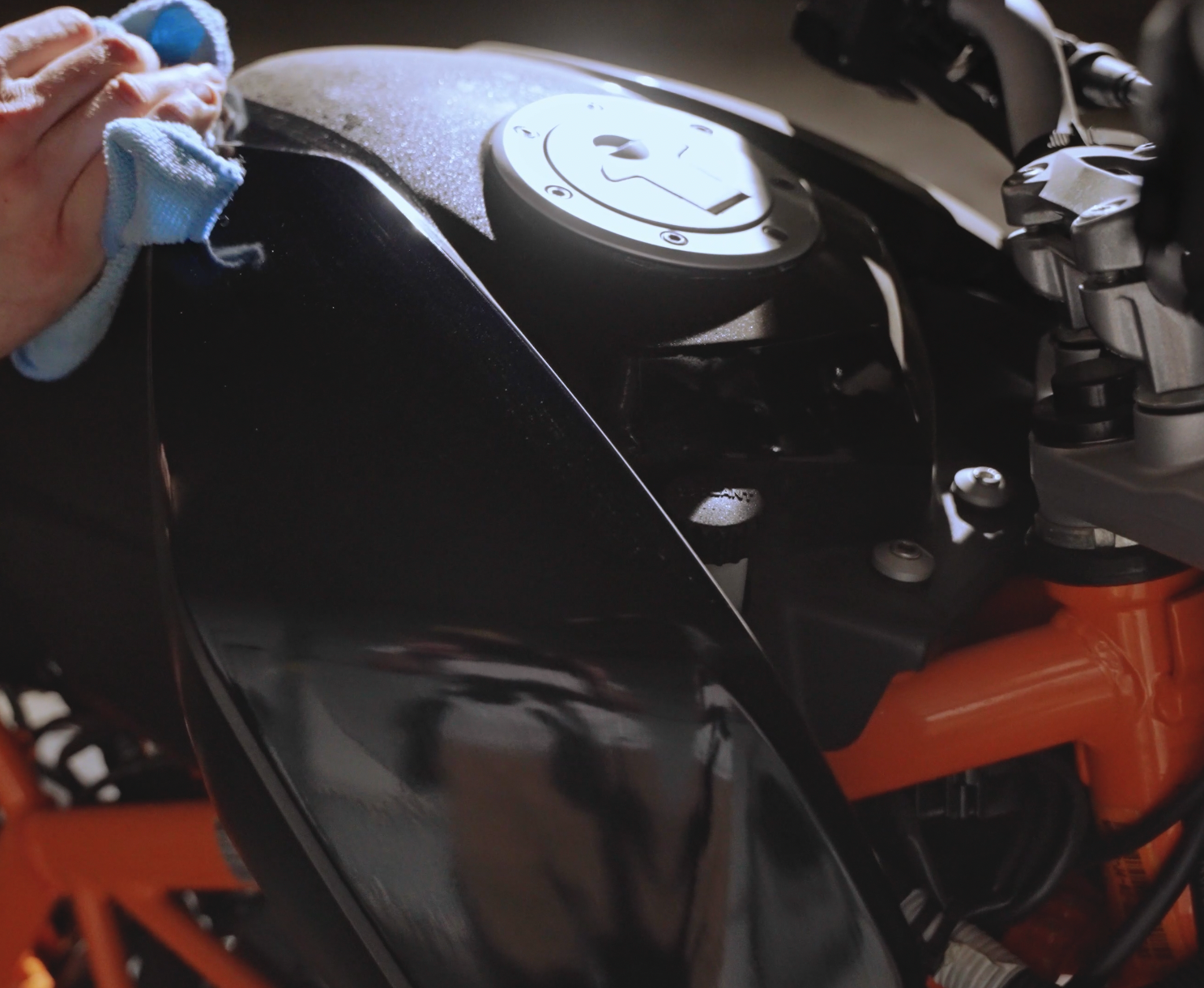 Hydra Coat 3 Pack
Hydracoat Waterless Wash and Quick Detailer
Gently loosens and lifts dust, pollen, finger prints, and light grime
Delivers a rich deep lustrous looking finish while achieving a dry anti-static coating
Cleans shines and Protects all automotive Surfaces
Hydro Coat technology leaves a long lasting durable hydrophobic coating
Highly effective for both interior and exterior use
1. Spray on surface
2. Use a clean microfibre cloth to gently wipe surface removing dirt and debris
3. Buff surface to a brilliant luster with a separate clean and dry microfibre cloth
Size: 16US FL OZ , 473ml
Fragrance: Leather and Oak

Warning: Eye irritant. Do not swallow
Keep out of reach of children.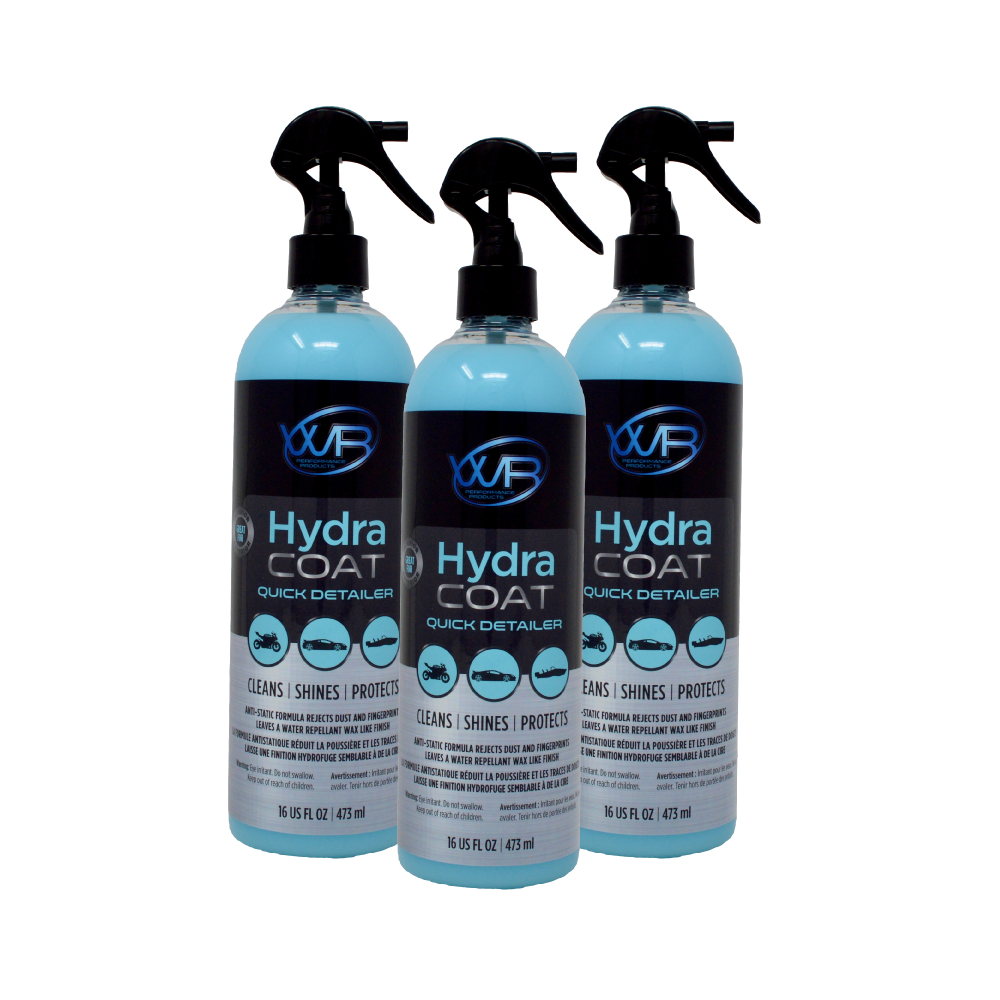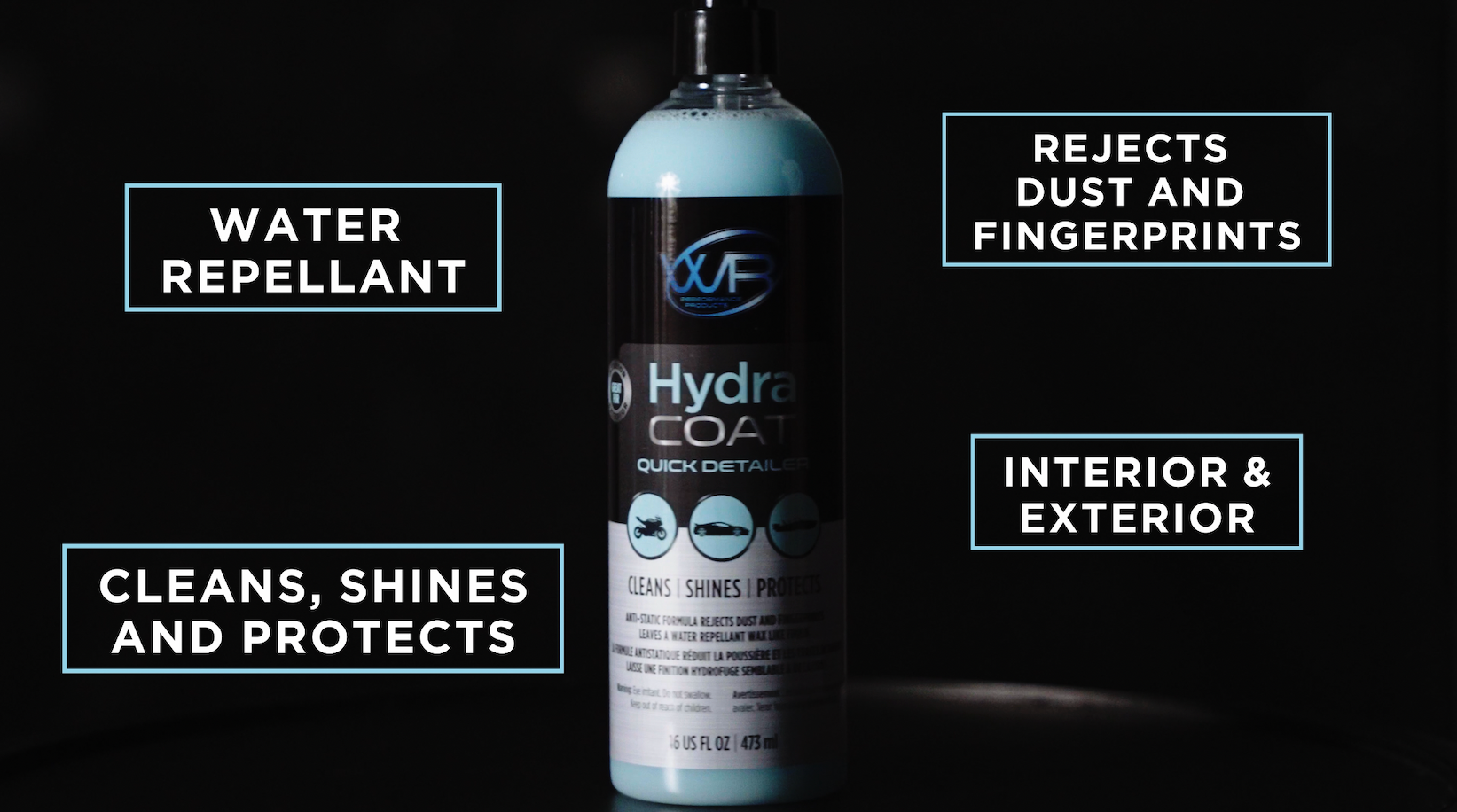 Watch Hydra Coat In Action!
Directions
Step 2
Use a clean microfibre cloth to gently wipe surface removing dirt and debris
Step 3
Buff surface to a brilliant luster with a separate clean and dry microfibre cloth
10/10
Everything Repellant!
Hydracoat technology leaves a wax like finish that beads and sheets off water to speed up the drying process and inhibit water spotting for the perfect finish. It also has anti static properties that make it the perfect solution for inhibiting fingerprints as well as dust and pollen buildup. This makes it ideal for both interior and exterior applications.
This product has no reviews yet.