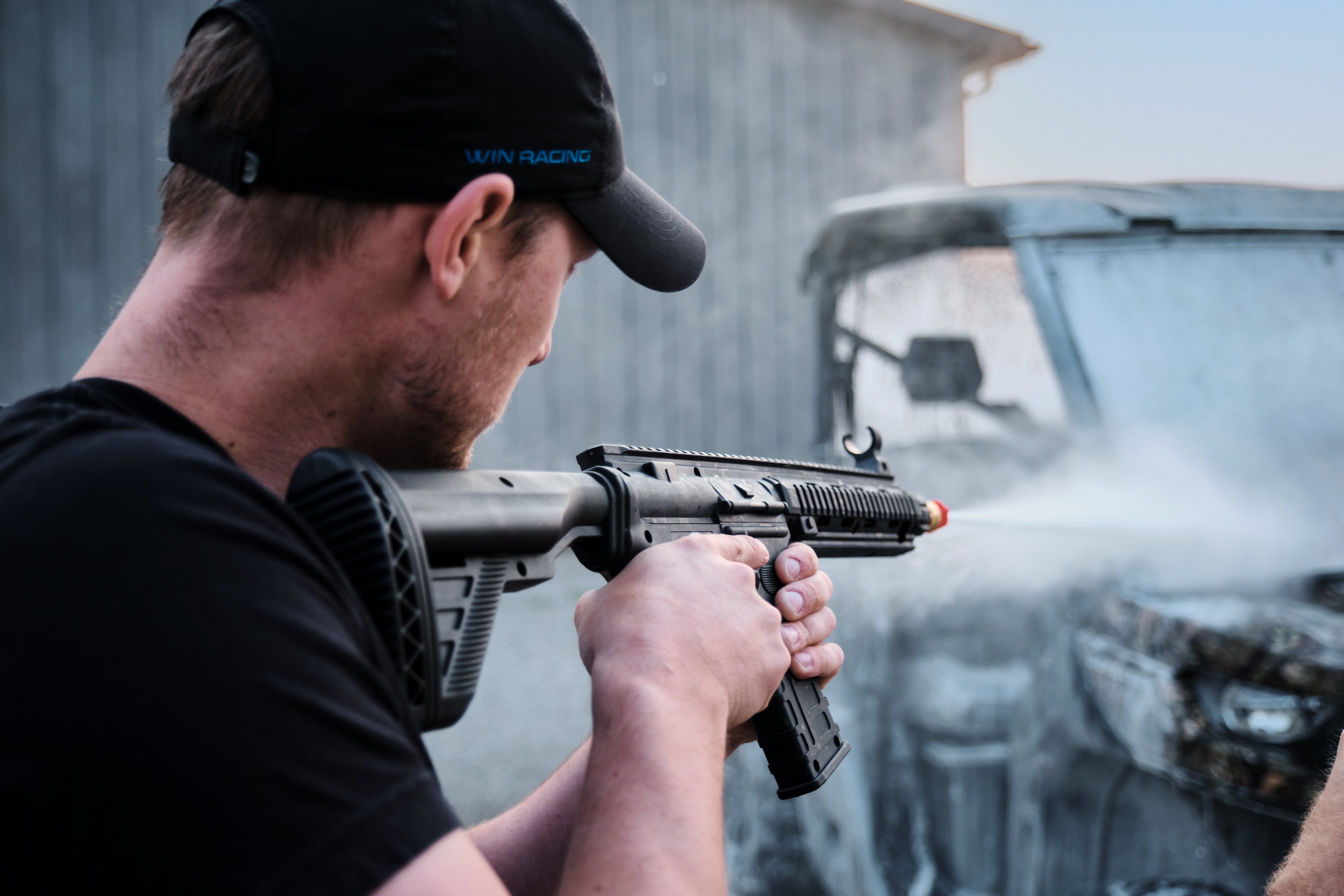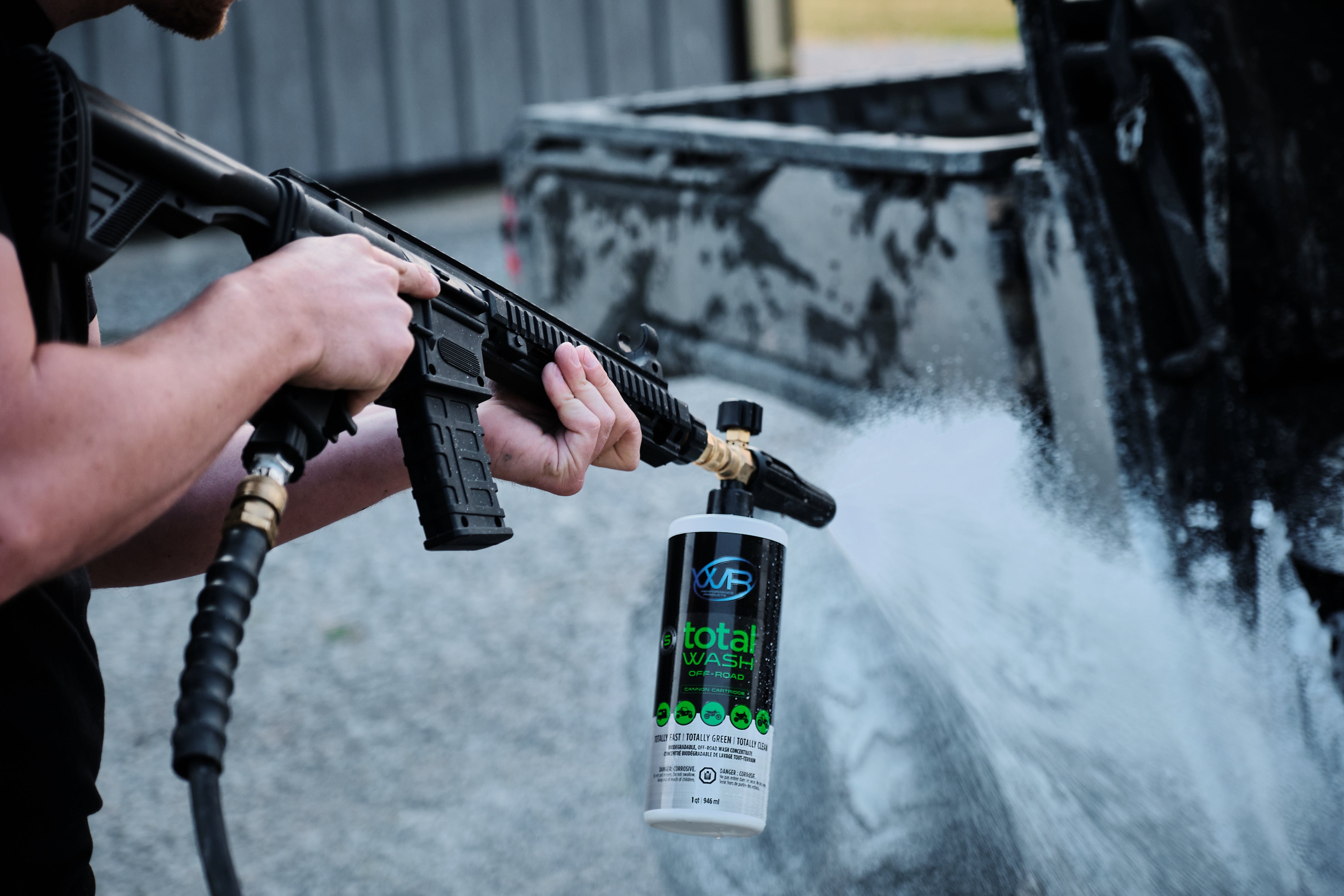 Cyber Monday Spray R-15 Total Wash Bundle
For a Limited Time buy the Spray R-15 and get a Total Wash Cannon Kit ($99.99 Value) for free!
AR style Pressure Washer Handle
Make Washing fun again!
Shoulder Stock provides comfort when washing for long periods of time

Max Pressure 5000PSI / 350 Bar
Includes: Pressure washer gun, additional orange tip barrel extender, 5 Spray tips, & M22-14mm Adapter, 1 Total Wash Cannon, 2 Total Wash Cannon Cartridges
Disclaimer: This is a pressure washing gun designed to look like an AR rifle. This is NOT a real AR15 rifle. Please take caution when using. Use in a safe location and handle with care.
Kit includes: 1 AR style Pressure washer wand, 5 Quick Connect Fittings, 1 Barrel Extension with Orange tip, 1 M22-14mm Adapter, 1 Total Wash Cannon Kit (2 Bottles of Total Wash and 1 Total Wash Cannon)


Max Pressure: 5000PSI / 350 Bar
Max Flow Rate: 10.5G/Min
Max Temp: 100 Degrees
Weight: 2KG